Ramsgate Society Talk by Rob Kenyon and Kevin O'Connor on plans for Granville House and the Arts Barge
2 September, 2022 @ 7:00 pm

-

8:00 pm

Free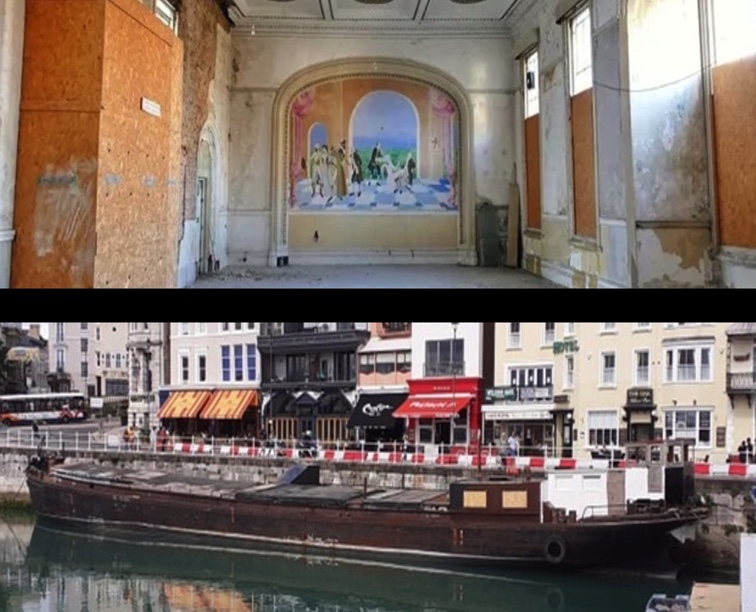 As event organisers ourselves we are very aware that Ramsgate is lacking in creative spaces and indoor venues so we are particularly pleased to welcome the leaders of two social enterprise not-for-profit organisations with ambitions to fill the gap through major renovation projects.
Rob Kenyon is CEO and Founder of Heritage Lab CIC which has an overall aim to help regenerate Ramsgate and to support the local community and creative sector. One of their headline ambitions is to take over and renovate the currently unused public spaces within Granville House.
Kevin O'Connor is Director of the Ramsgate Arts Barge CIC which has ambitions to create a new multi-faceted arts and cultural space on a 133-year old Dutch barge permanently moored in Ramsgate Harbour.
To hear and to be able to ask questions about their plans and (hopefully) their progress you must reserve a place on the Eventbrite site. Doors open at 6:30pm. A voluntary donation of £3 is requested to help funding for the Festival.
Click on the website link below (bit.ly/CICVisionTalk) to reserve a place