The Tall Ships and Ramsgate
21 July @ 7:00 pm

-

8:00 pm

Free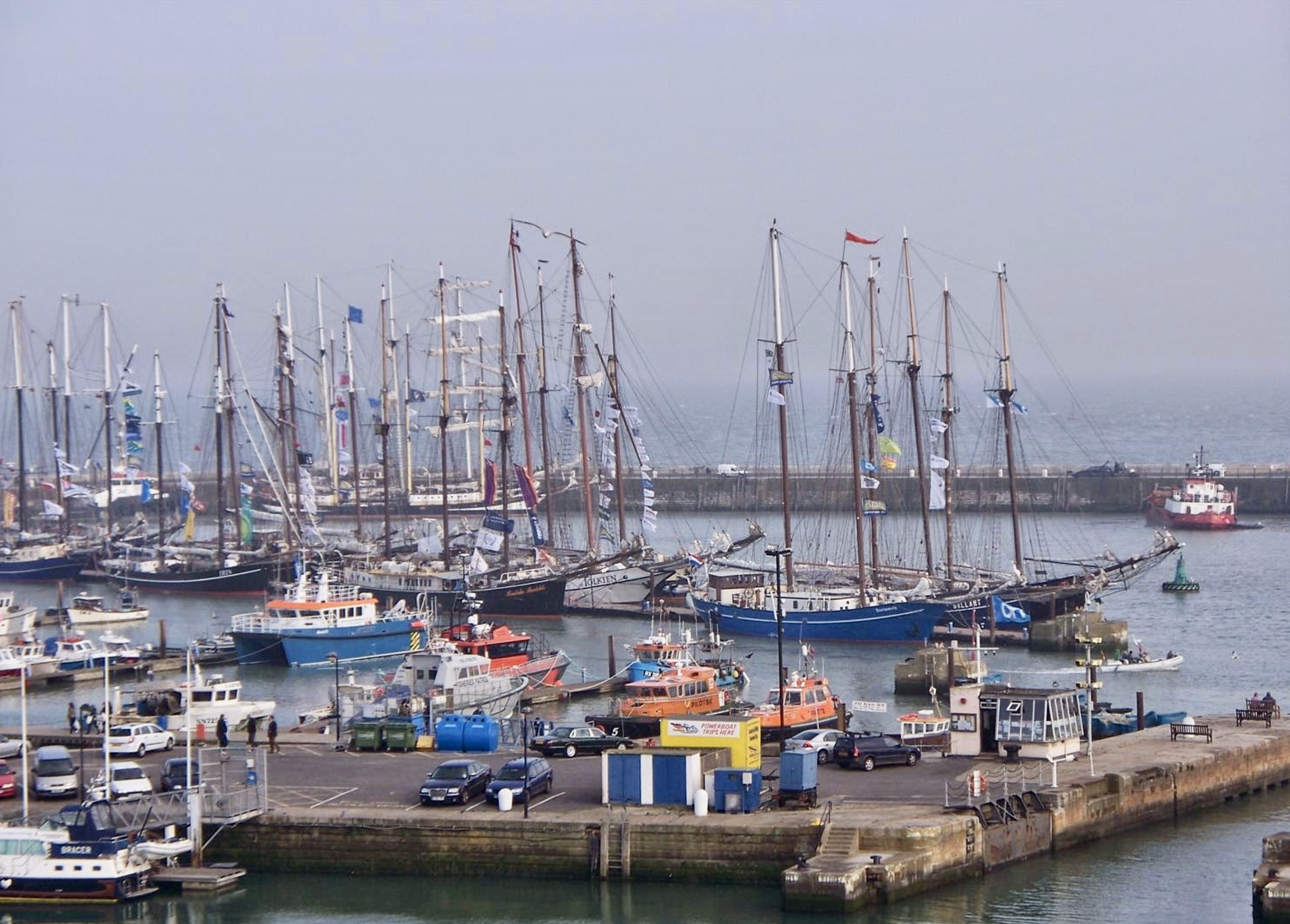 Our next Ramsgate Society talk will be led by Paul Bishop and Stephen Byrne on the possibility of bringing Tall Ships events back to Ramsgate as a way of using Ramsgate's maritime heritage to boost the visitor economy on which the town is so dependant.
Paul Bishop is the Race Director for Sail Training International (STI) and was responsible for The Tall Ships Races 2022. He also advises on technical aspects of sail training within STI and liaises with host ports on the infrastructure, in-port facilities and port programme necessary for the Tall Ships Races. Stephen Byrne is a Ramsgate resident and long-time supporter of the idea of bringing the Tall Ships back to Ramsgate and will talk about the Ramsgate perspective.
Ramsgate Royal Harbour was designed as a port of refuge for Tall Ships and presently hosts occasional tall ships, usually attracting a great deal of local and visitor interest.
The last tall ship fleet welcomed to the harbour was in 2009 when a group from Holland were hosted by the Royal Temple Yacht Club where this talk will be held.
The popularity of Tall Ship events is clearly evidenced by the remarkable consistent success of such events managed by Sail Training International which organises Regattas (port to port events with typically 15 to 20 vessels) and Tall Ship Races (long distance events covering many ports for larger fleets and larger vessels).
All are welcome and attendance is free for members of the Ramsgate Society with non-members requested to make a voluntary donation of £3. Doors open at 6:30pm with the talk starting at 7pm.
To attend you must book in advance here: bit.ly/TallShipTalk